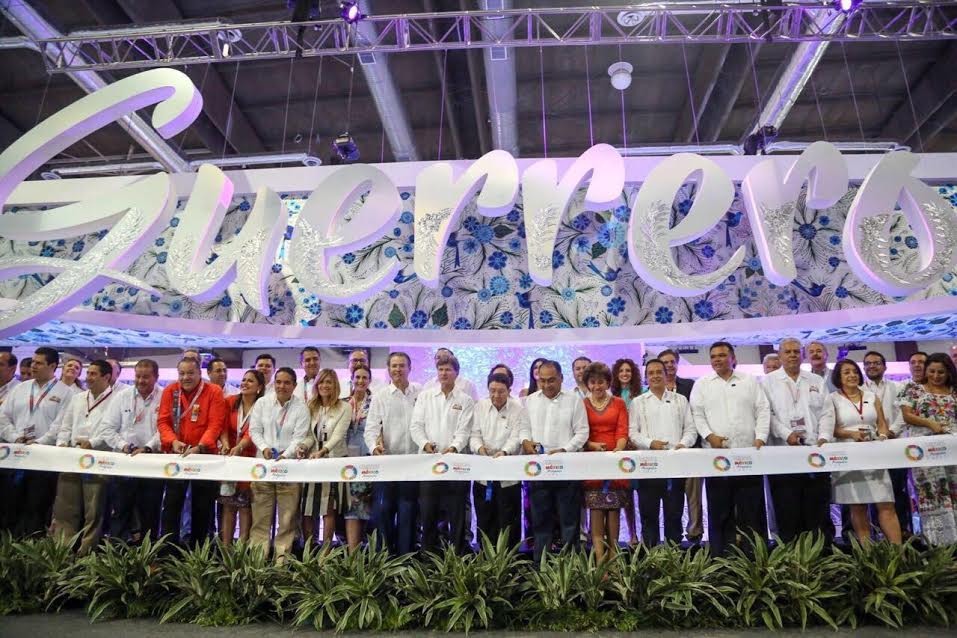 The 42nd edition of Tianguis Turístico in Acapulco, organized by the Mexico Tourism Board, broke records in terms of attendees, number of business meetings and participation from companies, buyers, and countries – exceeding the results in all of these categories from all Tianguis Turístico during the last five years. These results include:
The numbers:
10,000 attendees (six percent more than 2016)
44,312 business meetings (35 percent more than 2016)
973 companies (37 percent more than 2016)
1,608 buyers (29 percent more than 2016)
88 countries (9 more than 2016) including first-time participation from the Bahamas, Cayman Islands, Haiti, Luxemburg, Macedonia, Montenegro, Serbia, Tanzania, and Zimbabwe
Three honored guest invitees: Canada, the Pacific Alliance nations and the city of Houston
During the inauguration ceremony, Mexico's President Enrique Peña Nieto highlighted the importance of the tourism sector for Mexico and the generation of more than nine million jobs for the nation and the continued focus and investment his administration would place on this fast-growing sector.
Tianguis Turístico was pleased to host the Secretary General of the United Nation's World Tourism Organization (UNWTO), Taleb Rifai. While speaking at the inauguration ceremony, Secretary Rifai commented that "Mexico is the future and the world is watching," while also mentioning that Mexico was well positioned to increase in the UNWTO 2016 rankings of the world's most visited countries based on preliminary numbers under review for final publication. He commented that this is due to Mexico's impressive combination of biodiversity, cultural richness and long history, as well as enhanced air connectivity.
Mexico's Minister of Tourism, Enrique De la Madrid, mentioned in the same inauguration ceremony that the country is prepared to receive both national and international tourists and will ensure that the tourism sector remains an engine of growth and development for the nation, generating improvements in infrastructure, connectivity and sustainability across all of its destinations.
The state of Guerrero and Acapulco also unveiled various initiatives designed to strengthen the growth of their tourism sector and enhance traveler experiences. Programs included investments by the private sector in resorts and hotels, restaurants and meeting venues, as well as the soon-to-belaunched mega tunnel which will reduce travel time between tourism experiences in Acapulco as well as the expansion of the Acapulco International Airport and renovations in the iconic Acapulco bay. Also announced were significant growth in scheduled arrivals for cruise ships in 2017 versus 2016.
Tianguis Turístico is the most important tourism industry event for the country of Mexico. Every other year, it is held in a different destination other than Acapulco, and it was announced that Mazatlan, known as the "Jewel of the Pacific" will host the 43rd Edition of the conference in 2018.
For more information about Mexico, please go to www.visitmexico.com and www.goacapulco.travel