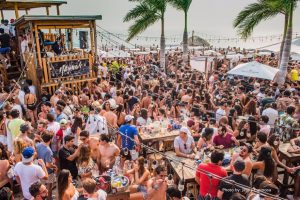 The State of Guerrero is proud to announce one of the destination's most successful Holy weeks and Easter weekends in the last few years reporting the visit of almost two million tourists to the cities of Acapulco, Ixtapa-Zihuatanejo, Taxco, among others.
With an economic impact of close to USD $160 million, Holy Week of 2017 concluded as the most successful season in the past nine years. Acapulco presented a total of 97 percent occupation and Ixtapa-Zihuatanejo closed off with 97.3 percent
Acapulco continues to grow as a tourism destination and welcomes more visitors to its shores. With the destination's commitment from local business, service providers and tour operators, Acapulco can continue to provide the best vacation experience possible.